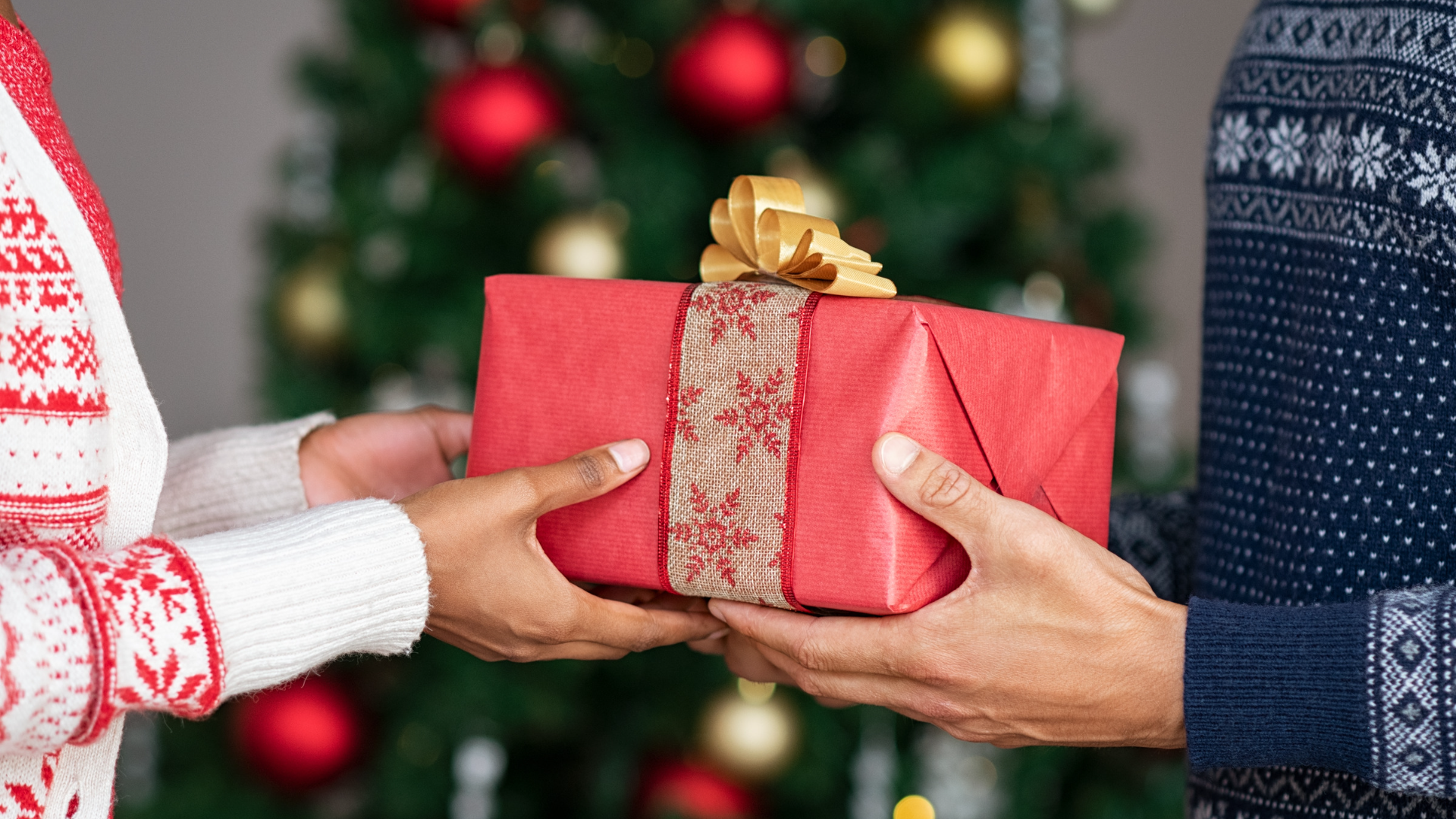 · By Tara Tyrrell
Christmas Gifts To Get Into The Holiday Cleaning Spirit
If you have a cleaning enthusiast in the family, don't listen to those people who tell you it's offensive to gift them with cleaning products. After all, even Santa cleans his sleigh with Santa-tiser.
So, if you know someone who loses their mind over trying out a new cleaning product, then you have to help them on the way. Whether they're enthusiastic about incredible-smelling cleaning products or they can't wait to see the magic happen, cleaning products are great stocking fillers.
Why not celebrate Christmas properly by indulging in the special Scrub Daddy Xmas shapes? With a three-pack of two snowflakes and a reindeer, enjoy the festive clean-up with a whimsical sponge. Not only can you enjoy washing up a bit more, but the Scrub Daddy makes it much easier too. Just because they are shaped like Christmas doesn't mean they lose any of the efficiency you know and love from the OG Scrub Daddy.
What better way to celebrate the holidays than with a pack of The Pink Stuff Essentials? Not only can your loved one enjoy the beauty of the bubble-gum-coloured magic paste, but the essentials pack also comes with a handy cream cleaner and multi-purpose cleaner. If you are looking for something truly tough on grease and grime, then the Pink Stuff has a wide range of products to explore. But the essentials pack is a great place to get the journey started. If you're just looking for a stocking filler and you're having trouble deciding, start your loved one off with the paste.
With Christmas comes great responsibility for the BBQ'er in the family, so why not pop a BBQ Daddy in their stocking? They will have plenty of time to hit the grill and clean it up ready for your holiday feast and they will have it on hand to clean up after the fact as well. For the barbecue lover in your life, there's nothing quite like the magic of the BBQ Daddy to whip any grill into shape. 
◦4 in 1 Blossom
If you want a cleaning product that cleans and shines as well as smells great, then the super-concentrated disinfectant 4-in-1 Blossom is your best bet. It kills 99.9% of bacteria and leaves your home sparkling clean.
◦Anti-Bac Spray Unicorn Dust
Unicorn Dust anti-bac spray will do more than just leave you with long-lasting freshness, it also eliminates odours, cleans and shines. It's ready to use, Spray your surfaces, and let it sit for five minutes before you grab your favourite sponge or cloth.
◦Washing Up Rainbow Drops
Forget basic washing up liquid scents, why live with lemon or apple when you can indulge in a fruity fragrance of grape, raspberry, and blackcurrant? It also does a spectacular job of removing food debris and grime from your dirty dishes.
◦Laundry Cleanser Electrify
If you're looking to gift a fabric softener that also kills viruses and nasty odours, Fabulosa's Laundry Cleanser is a winner. And with notes of coffee, pink pepper, jasmine, and vanilla, clean laundry has never smelled so good.
Don't leave your Christmas shopping til the last minute. There are some great gift ideas here that will delight and excite the clean freak in your family.