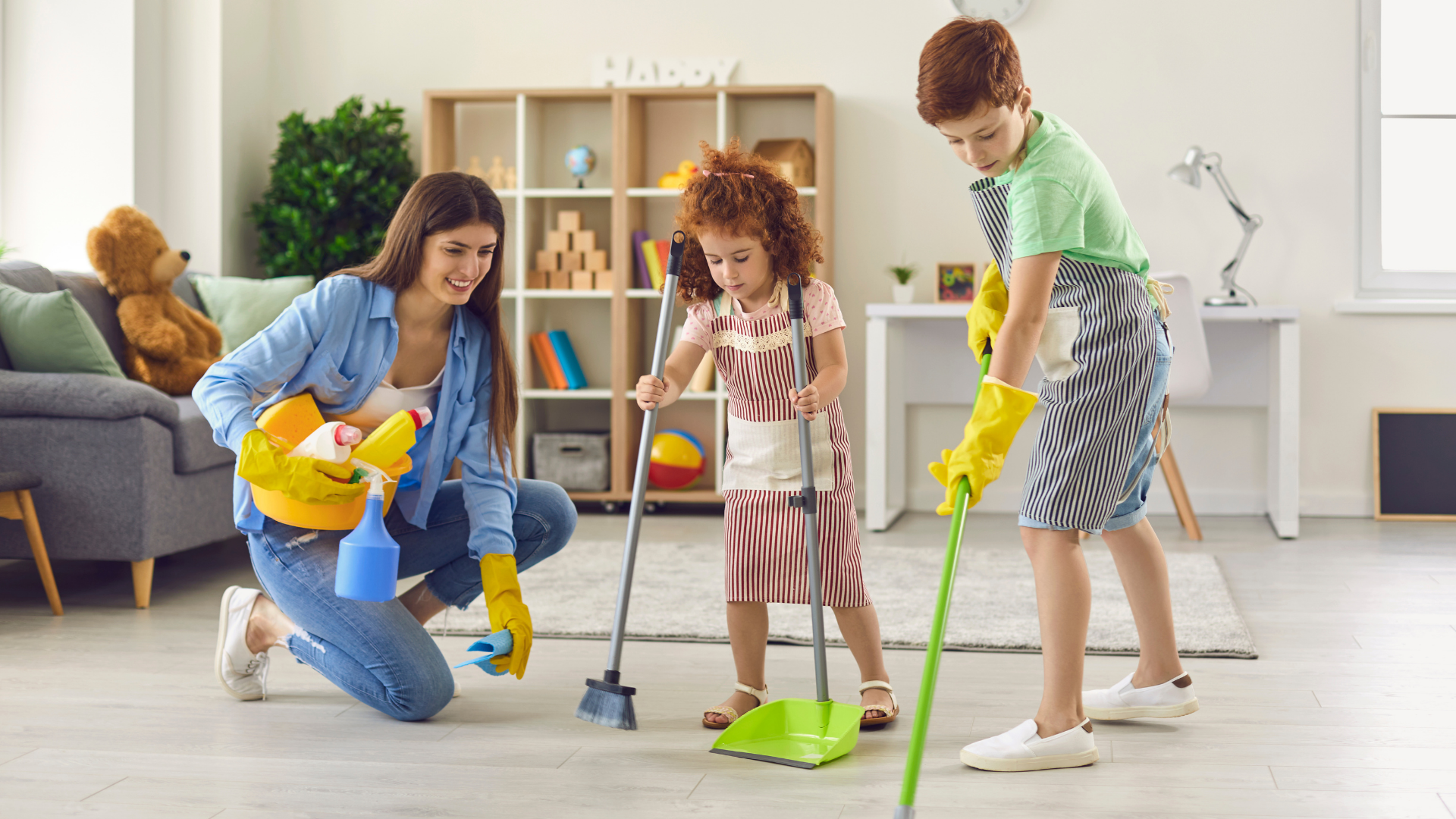 · By Tara Tyrrell
Lockdown Is Over: It's Time To Get Cleaning!
So, you've been stuck at home for days, weeks, months on end and you're finally getting a little freedom – woohoo! It's great to be allowed back in the real world, traipsing through parklands, visiting museums and hitting the restaurants. But at the end of the day, you have to go back into the box you've been confined to. And, if you haven't kept up to date on your cleaning, being at home can bring back all those feelings of depression and isolation.
Before you forget about your home completely, now is the best time to get stuck into all the little areas of your home that you might have neglected when the entire family has been locked inside. Here are some tips on what you need to do to get your home looking, and feeling, fresh again after lockdown.
The home office
Papers, papers and more papers. There's so much space when you're at work that you don't really notice all the clutter your average workday builds up. At home, though, it's a lot harder to hide and by now, your office is starting to resemble a rat's nest. Whether you're back in the office full time or have a little extra time now you're not home-schooling, it's time to get organised.
Throw out anything you no longer need, put away anything that shouldn't be in your office (such as kid's toys or shoes), and get some storage boxes for anything you need to keep (such as tax receipts). Once it's looking a lot cleaner, grab your antibacterial spray and start de-dusting.
The playroom
The only thing worse than kids that have been stuck inside for weeks on end is the mess they leave behind. If you've been lucky enough to keep their mess contained to a playroom or their bedrooms, now is the time to dig in (while they're at school). Kids tend to accumulate a whole lot of small, plastic pieces of cr** ... we mean, toys. And of course, while they seem to not notice that its all over the floor, you step on it every time you move. Time to get cleaning! Throw it all away. They don't need it. Probably don't want it. And they certainly don't have any sentimental value from a Kinder Surprise toy that worked as a great "do your homework" bribe. Throw it.
And when you're done with all the toys they no longer need or want, you can start giving the room a tidy up. Get some storage boxes to put everything in, wipe everything down and clear the walls with a scrubbing eraser or a sponge, then sit back and marvel at your work before they come home from school and it's trashed again within minutes.
The floors
If you're in a home with a large family, there's probably not been much point in giving your floors a mop and polish while everyone is at home. The moment you finish with the disinfectant, there's little feet and paws all over the floor again. Now that the kids are back at school, it's a great time to give those floors a fantastic once-over.
Get your antibacterial cleaner, mix it with some water, and mop away! You'll be amazed at the amount of grime that comes off the floors even though no one has left the house in months.
It doesn't matter what area in your home needs cleaning, you'll find great products with CleanHQ so start shopping online today and get scrubbing!