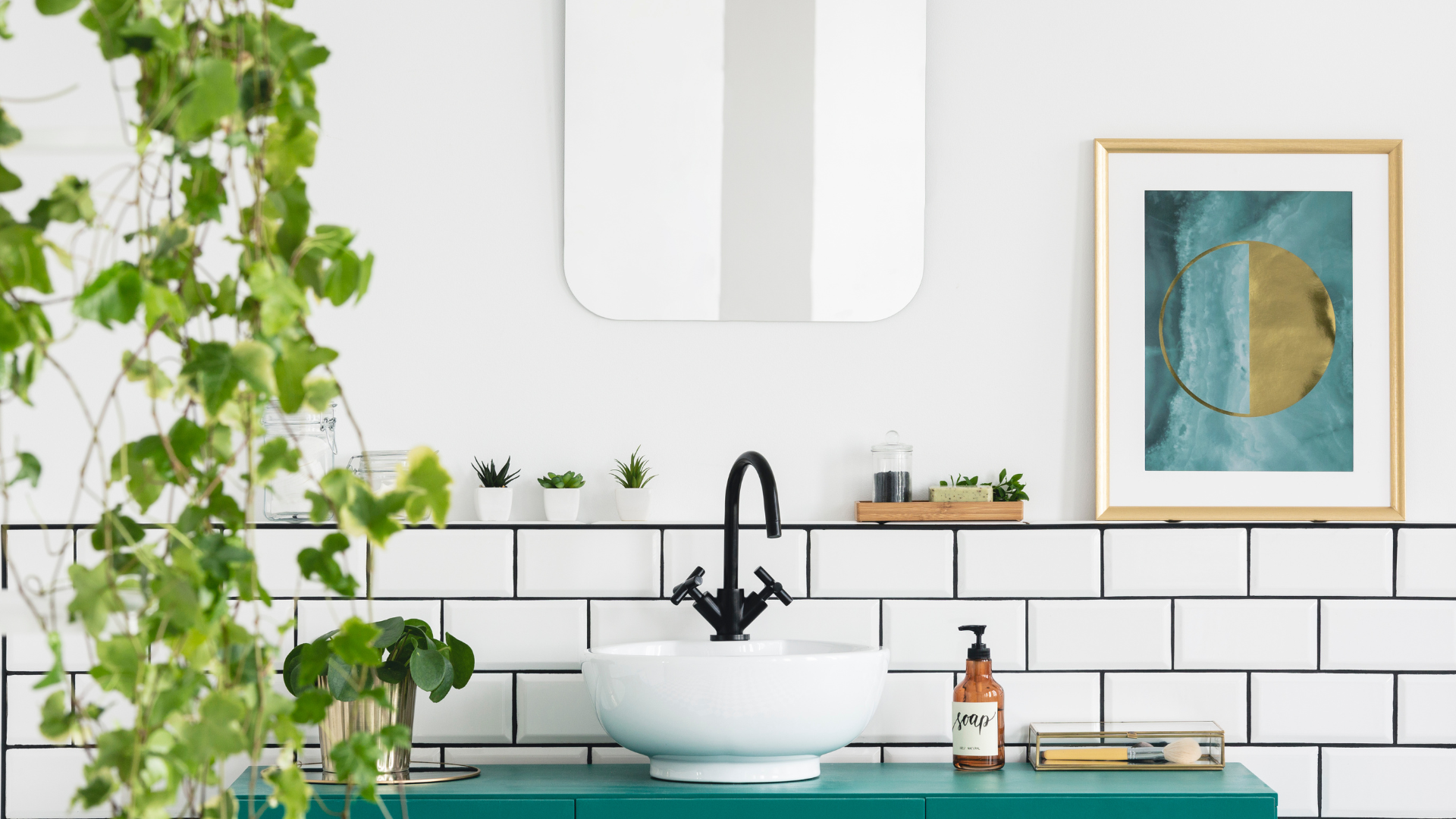 · By Tara Tyrrell
5 Ways to Bring New Life to Your Bathroom
Is your bathroom in need of a bit of an update? Maybe the paint's been peeling for a bit now, and you've meant to fix it up. Maybe you need new taps and a new sink? You've had a bit of a plumbing disaster and decided 'to hell with it' and ripped the whole thing up and started over. Or it could be that you're simply getting bored with the way it looks and want to try something new.
Whatever the reason your bathroom needs new life, here are five suggestions from the experts at CleanHQ that will have your bathroom looking amazing again in no time.
Give it a Good Clean
Maybe all your bathroom really needs is a freshen up. This can be done by giving a really good scrub to all of the surfaces. For this, you'll need a tough sponge like CleanHQ's Scrub Daddy, which will attach soap scum, limescale and general dirt with ease. Couple this with our PowerPaste cleaning paste, or the Pink Stuff's multi-purpose cleaner to give your bathroom new life by giving it a good clean - make sure you get your showerhead and tap fixtures, as this is where limescale builds up the fastest.
Some Fresh Fixtures
If your taps are looking a little dated and your showerhead could be replaced, it's time to spend the money and get some new taps. Maybe use this time to assess whether you need to do a complete bathroom renovation. At the very least, some new fixtures for your bathroom will give it a new look, without breaking the bank.
New Furnishings
Along with your new taps and other fittings, you might want to reassess your furnishings, if you have a large enough bathroom. Replace that old rickety shelf with something more solid, or perhaps replacing the vanity cabinet above with a solid mirror, and replacing the vanity below? Whatever you decide to change, add some new, simple furnishings can breathe new life into a space without costing too much.
Adding Plants
Not only does the addition of plants really liven up a space, but there are also proven health benefits to adding plants to a room. The bright green colour of many plants can really lift your spirits, and as plants photosynthesize, they naturally re-oxygenate the air around them. Meaning that you breathe in cleaner air than you otherwise would without them. Win-win, for you and the plants.
Modernise The Mainstays
One of the main upgrades you could make, if you have a bit of money to spend, is to modernise your bathroom. Replacing an older tub-shower combination with a walk-in shower (cleaned with our Daily Shower Shine) is a great way to modernise the space. Otherwise, replace your fittings with something that's stainless steel. You could even incorporate smart technology into your bathroom - with things like motion-sensor lighting, smart shower temperature switches and more.
No matter what your choices are to breathe new life into your older-looking bathroom, keeping it clean afterwards is paramount. Shop online at CleanHQ for the best bathroom cleaning products!