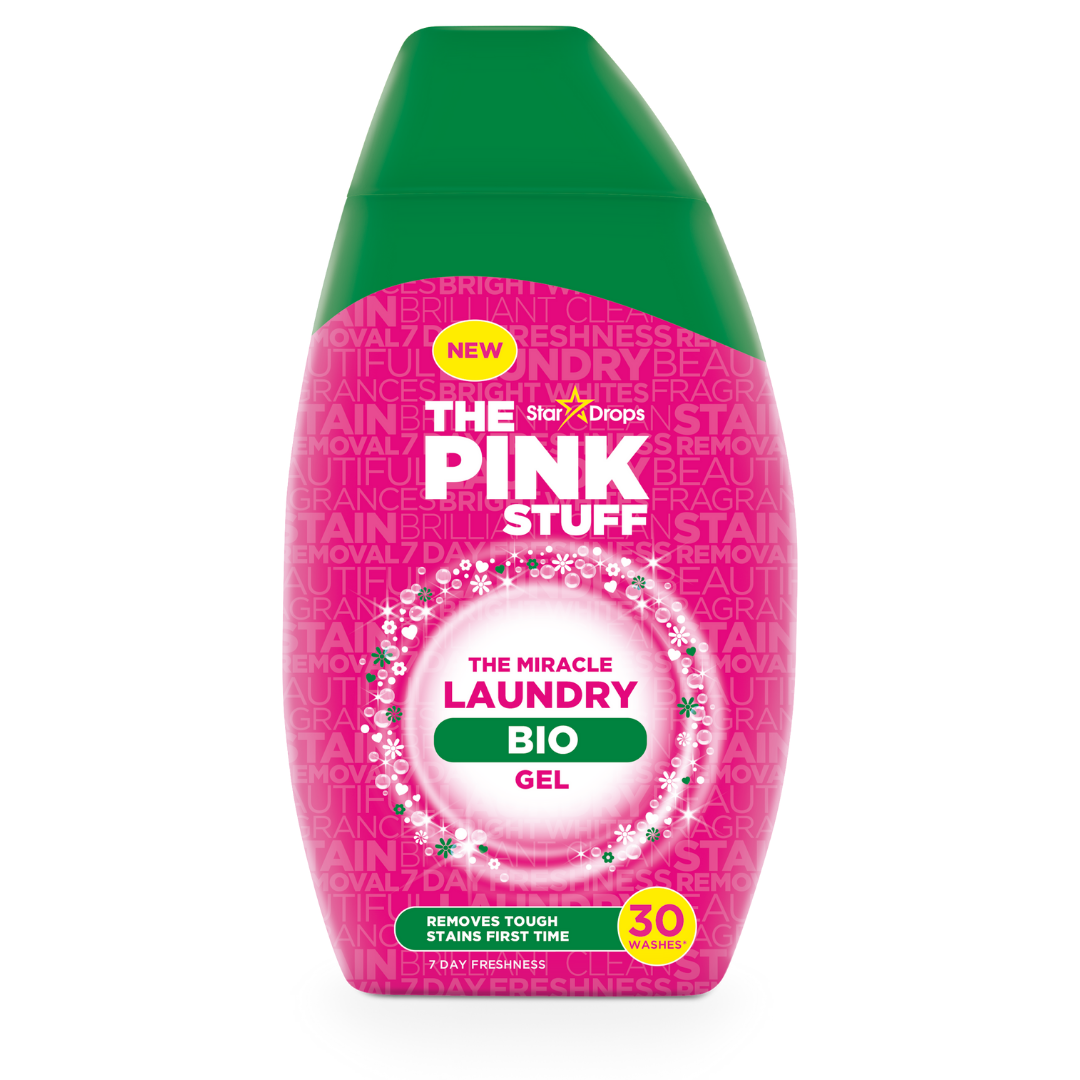 The Pink Stuff - The Miracle Laundry Bio Gel (900ml)
Our Bio Laundry Gel is Carefully formulated to remove stains whilst our fresh and fruity fragrance infuses your clothes for a brilliant clean and 7 days of freshness.
30 washes
Hassle free stain removal in one wash
Delivers 7 days of freshness
Our concentrated gel gets to work straight away, for a quick wash at low temperatures. Simply use the convenient cap and pop straight into the drum on top of your wash load.
Say goodbye to stubborn stains and hello to lasting freshness!
FREE SHIPPING FOR ALL ORDERS OVER $75.

Shipping costs calculated at checkout. Please allow 1-2 business days for orders to be processed and dispatched.
We're happy to facilitate a free return for new, unused products in original packaging. Just make sure you contact us within 30 days of receiving your order.

Please refer to our return policy for detailed information.