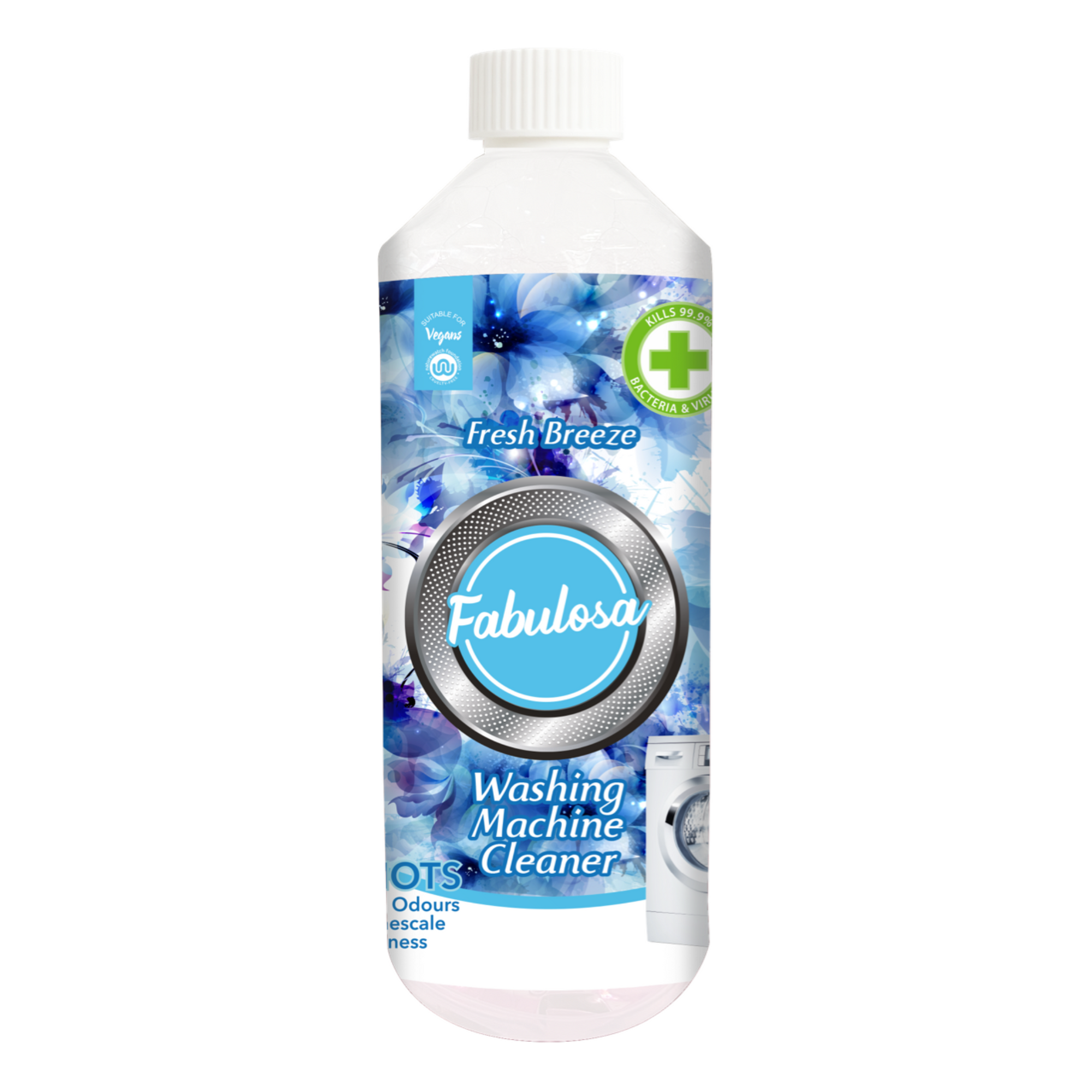 Fabulosa Washing Machine Cleaner - Fresh Breeze (500ml)
Fabulosa Washing Machine Cleaner provides a cost-effective way to keep your washing machine clean, hygienic, and free from bad odours. This advanced cleaning solution eliminates 99.9% of bacteria and viruses*, creates lasting freshness, and leaves your machine smelling fresh.
Using Fabulosa Washing Machine Cleaner helps prolong the lifespan of your washing machine by penetrating deep into the drum to remove limescale and ensure a thorough cleaning experience.
A single bottle contains enough liquid for 4 uses.
This product is cruelty-free and suitable for vegans certified, ensuring that no animals were tested on during the production process.
Manufactured and packaged in the United Kingdom.
*Proven to kill: E.coli, S. aureus, Listeria, Campylobacter, MRSA, Salmonella, Influenza Type A H1N1.
FREE SHIPPING for all orders over $75.

Shipping costs calculated at checkout. Please allow 1-2 business days for orders to be processed and dispatched.
We're happy to facilitate a free return for new, unused products in original packaging. Just make sure you contact us within 30 days of receiving your order.

Please refer to our return policy for detailed information.