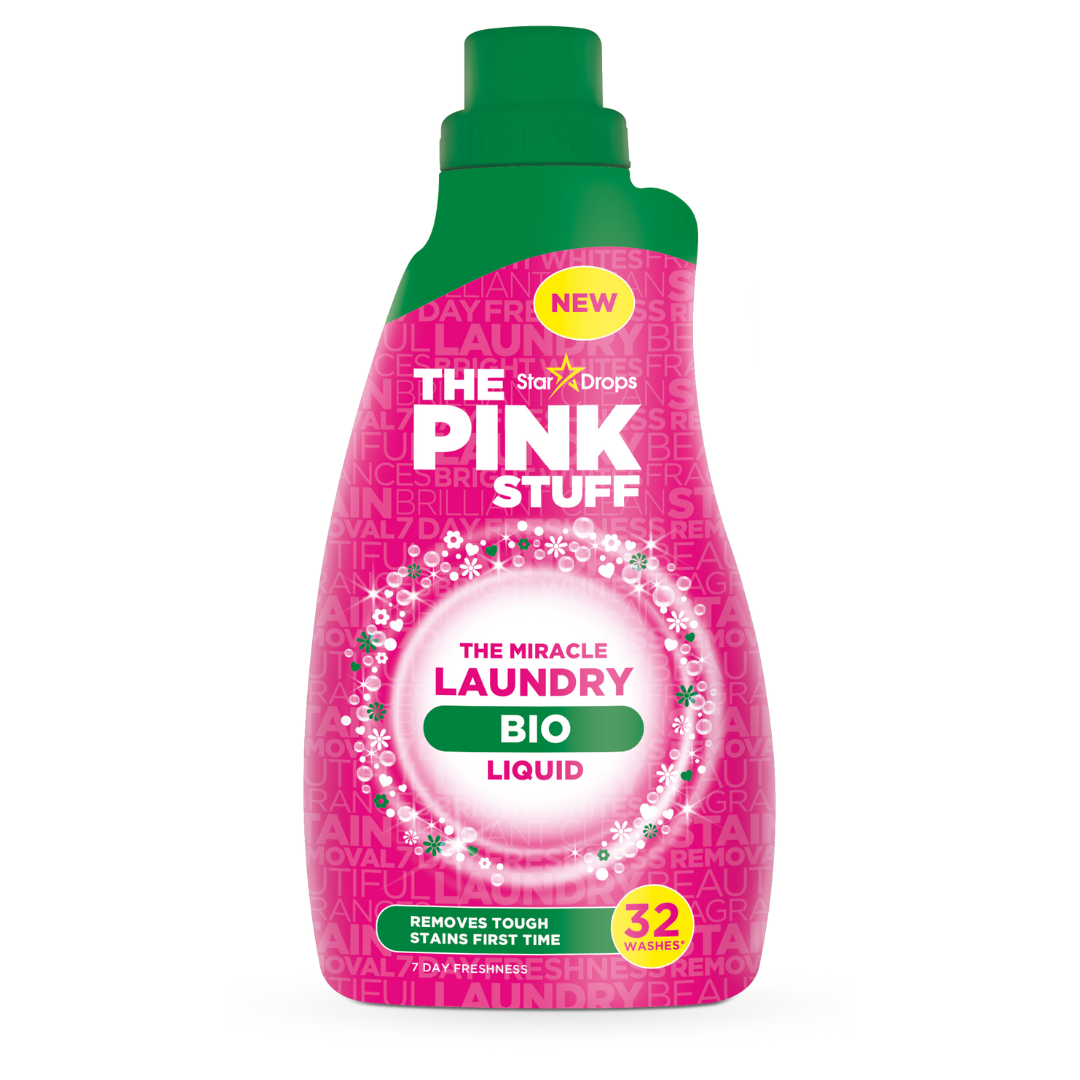 The Pink Stuff - The Miracle Laundry Bio Liquid (960ml)
Our Biological Laundry Liquid removes tough stains first time, whilst our fresh and fruity fragrance infuses your clothes for a brilliant clean and 7 days of freshness.
32 washes
Hassle free stain removal in one wash
Delivers 7 days of freshness
Our concentrated liquid gets to work straight away, for a quick wash at low temperatures. For extra stain removal power you can pre-treat the toughest stains before machine washing.
Add this to your washing routine and experience it for yourself!
FREE SHIPPING FOR ALL ORDERS OVER $75.

Shipping costs calculated at checkout. Please allow 1-2 business days for orders to be processed and dispatched.
We're happy to facilitate a free return for new, unused products in original packaging. Just make sure you contact us within 30 days of receiving your order.

Please refer to our return policy for detailed information.