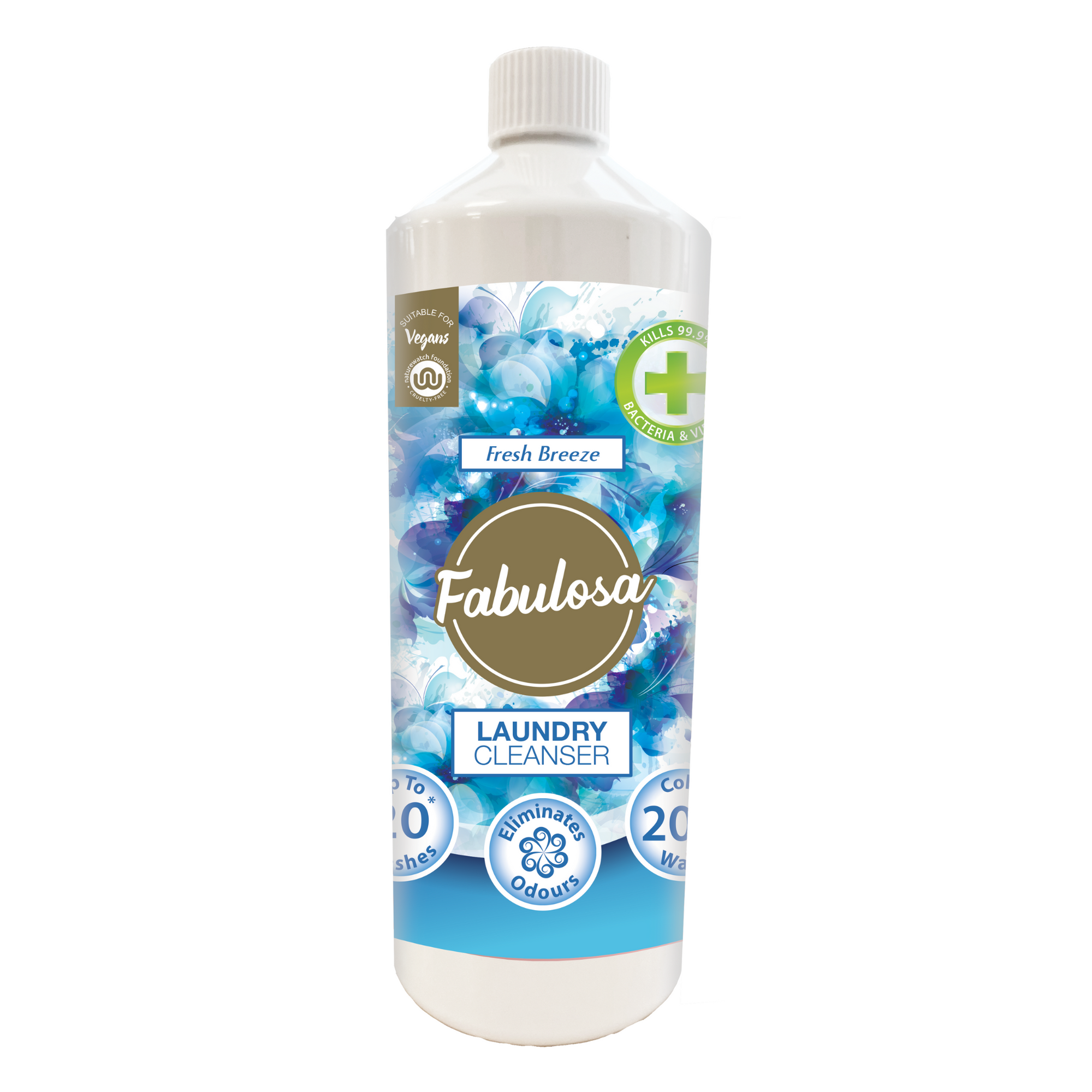 Fabulosa Laundry Cleanser - Fresh Breeze (1L)
Fabulosa Laundry Cleanser freshens your laundry and leaves it hygienically clean by killing 99.9% of bacteria and viruses* that cause unpleasant odours, while leaving it fabulously fragranced. Effective even when used at temperatures below 20°c, allowing you to reduce the temperature of your wash cycle and keep your energy bills low!
A single bottle can be used for up to 20 washes**.
This product is cruelty-free and suitable for vegans certified, ensuring that no animals were tested on during the production process.
Manufactured and packaged in the United Kingdom.
*Proven to kill:  E.coli, S. aureus, Listeria, Campylobacter, MRSA, Salmonella, Influenza Type A H1N1.
**20 washes based on 50ml per wash.
FREE SHIPPING for all orders over $75.

Shipping costs calculated at checkout. Please allow 1-2 business days for orders to be processed and dispatched.
We're happy to facilitate a free return for new, unused products in original packaging. Just make sure you contact us within 30 days of receiving your order.

Please refer to our return policy for detailed information.