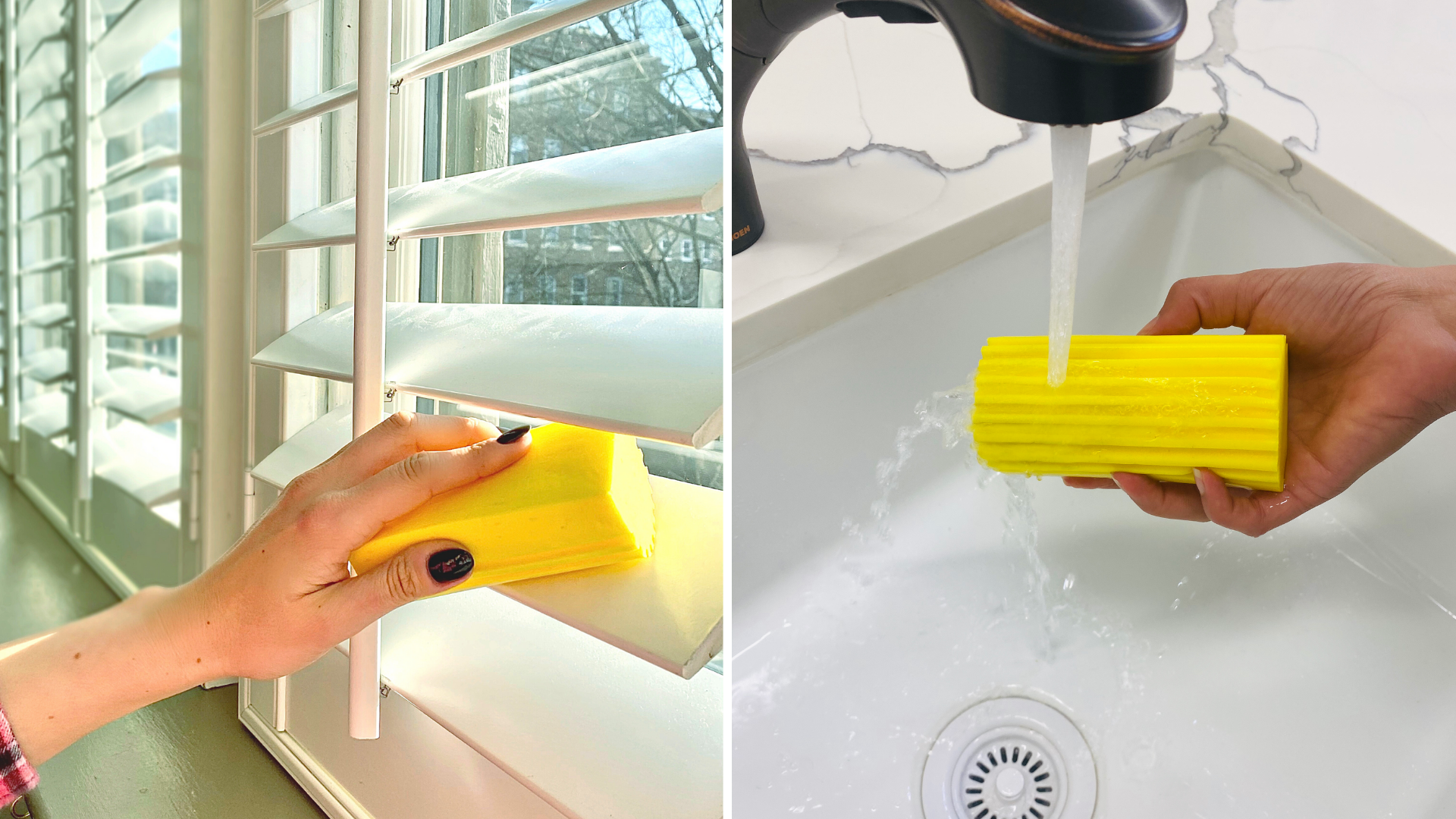 · By Tara Tyrrell
Does The Scrub Daddy Damp Duster Live Up to The Hype?
If you've been waiting with abated breath for the latest TikTok trend, you can breathe easy! The Scrub Daddy Damp Duster has hit the shelves of Australia, and everyone is going crazy over it. It's already been all over the internet with TikTok influencers like Vanesa Amaro taking it viral, and now its Australia's turn to get on the Damp Duster bandwagon.
So, what is it that people love about the Damp Duster and does it live up to the hype?
Features Of The Damp Duster
The Damp Duster makes it simple to wipe away dust and debris with the rippled sponge holding dust to it when you wipe, rather than letting the dust fly away in the breeze. You can wash the sponge after every use and use it time and time again, and you can use it anywhere in the home – from your windows to your fences. It is also available in two colours, yellow and silver.
Benefits include:
Great for allergy sufferers as it removes all dust, pollen, pet hair, and more
Affordable, reusable and conveniently sized
Easy to clean – simply wash the sponge with water to remove dust and grime
Perfect for use on blinds, vents, baseboard, railings, mirrors and more
Requires no, or minimal, chemicals for a quality clean
Does It Live Up To The Hype?
When Vanesa Amaro, the cleaning whizz that she is, first posted on her TikTok, the product sold out very quickly. Since then, over 350,000 people have viewed her post, many of whom have purchased the product simply because Amaro said it's amazing. But does it live up to the hype?
Heck yes! And you don't have to be a TikTok fanatic to believe it.
You just have to get on board and give it a go. If you read online reviews, you are going to find some great feedback about this product no matter which site you're on. People around the world are amazed at how amazing it is at picking up dust – and we all know how painful dust removal can be with your normal duster or a cloth.
A good thing about the Damp Duster is that it's squishy so you can get it into all those hard to access places (like the skirting around windows, blinds, corners of your bookshelves), and best of all it captures all the dust, not just a little bit. It's wet from the get-go, and you just have to keep it wet to get the maximum benefits from it. This is pretty simple and will help it last a lot longer.
Give it a try, stock up and grab a few, and see for yourself how efficient it is - for $3.95 each with CleanHQ, you can't go wrong!
If TikTok is not your thing, you can also check out the Scrub Daddy Damp Duster on the official @scrubdaddy page on Instagram. Click here to view the video post.